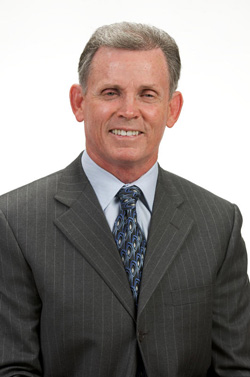 For over 20 years Ken Taylor has been delivering training, consulting, professional coaching and marketing to some of America's largest corporations. Known nationally as"America's Corporate & Personal Coach," Ken's advise and services have helped companies like General Electric, General Motors, Chrysler, CitiBank, Wells Fargo and the Federal Reserve Bank of the United States.
Ken, attended the University of Richmond on a full football scholarship and graduated with honors.  He started his professional career as a teacher and coach, coaching seven high school All American athletes, two collegiate All Americans and five athletes that went on to play in the NFL.  He has coached one SuperBowl Champion and a Heisman Trophy winner.  His athletic teams won numerous district and regional titles.
Ken started his business career in sales with General Electric Mortgage Insurance Company where he increased his territory marketshare from 12% to 34% in one year earning him the companies highest sales honor, The Winner's Circle.
He became branch manager of a BancBoston Mortgage branch where he moved the branch from last out of 34 branches nationwide to number one in production.
Ken went on to become vice president of mortgage production for Florida National Bank where they moved into the top ten in lending for the state and increased mortgage production by over 500 %!
Ken has written over 1500 articles for publication, 33 training programs and two books. He has appeared on radio, TV and speaks to thousands of business professionals every year.  There are those who talk about success and those who have created success.  Ken has done it all.