Once you sign up for our Winner's Circle you will be on our monthly webinar program.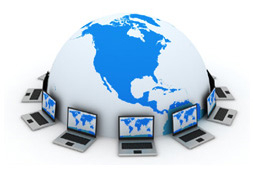 Most of these are free and contain a wealth of knowledge to help you dramatically grow your sales.
Here are just a few topics for our live and recorded webinars:
How to get buy in from the retail side of your dealership and get them to become your best lead source!
Here about industry news before it happens from our interviews with top management at GM, Ford and Chrysler.
Learn all the ends and outs of commercial financing through our partners at Ally.
Learn the newest electronic tools to help you propel sales.
Hear interviews with the top commercial managers and commercial sales consultants across the nation.  Learn how they did it!  These are the best of the best and they are committed to helping you.
Want a webinar for your commercial department?  Call us at 866-446-2966 today and we will create a custom program to fit your needs.  Pricing varies based on topic and length but is usually less than the cost of travel!